Three Easy Ways to Stay Fit and Healthy This Christmas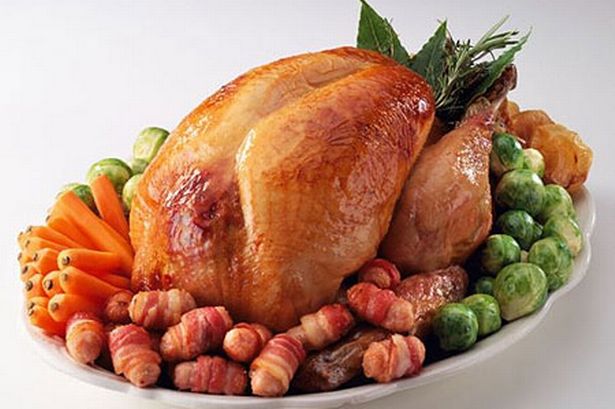 I was speaking to a friend on the phone earlier today, and found it interesting hearing how she spoke about her eating and exercise habits over the festive season. It went a little something like this: November and early December she focuses on dropping as much weight as possible through dieting and some exercise. From mid December until mid January she doesn't do any exercise, eats all sorts of crazy foods and quantities of food, and then in late January she generally feels horrible and goes on a strict diet and intense exercise program to lose the extra weight. Does this sound familiar? If your body has been through this roller coaster ride before, and is at risk of going through it all again this Christmas, then read on – there is a better way to enjoy the festive season!
Establish Healthy Habits
Don't exercise at such high levels before Christmas so that it can't be maintained over the summer. Rather, set healthy, manageable and realistic routines that you can maintain throughout the summer. If you don't normally exercise at all, introduce 30-60 minute exercise 2-3 times a week. This can be maintained over the holiday period without an issue – and if you pick exercise that you enjoy, you'll find that you will want to exercise more as the weather warms up. Joining a sports team (like beach volleyball, soccer or tennis) is a great way to make regular exercise a permanent habit.
The 80/20 Festive Food Principle
I would be nuts to try and preach 100% adherence to a healthy diet over the Christmas period. Food is an important part of this time of year, and we should be able to enjoy a Christmas pudding, fruit mince peas, and the occasional over-sized meal without feeling guilty….and we can! There is a way – and it's based in the 80/20 Festive Food Principle. Eat healthy meals of adequate portion size 80% of the time, and indulge for the remaining 20% of the time. This balance of healthy and not-so-healthy food will keep you healthy, keep you from packing on the pounds, and it will keep your energy levels high over the summer. If you know you are going to a mates place for a Saturday arvo BBQ and drinks, feed your body nourishing food and high quality water for the few days before and after – it's as simple as that
Make 'Healthy' Part of Your Christmas Tradition
There are certain traditions that will always be an important part of Christmas – the Christmas pudding. A juicy honey-glazed ham. Fruit mince pies (my favourite). An over-sized Christmas lunch…and the list goes on. Additional to these great traditions, lets start bringing fun, engaging and healthy activities into the Christmas mix! Organise a family BBQ in a park – bring a footy to kick – have a mini soccer game with cousins – bring an esky filled with chilled fresh fruit and sparkling water. Last Christmas I bought a fresh coconut to Christmas lunch for each family member – it was such a refreshing (and healthy) way to kick off lunch. Add some raw chocolate balls (sugar and gluten free) to the dessert line-up. And make sure you go for a long slow walk after the big meal to help your tummy digest the ton of food that just went down range. The ideas are endless – there is no excuse to not add a little more 'healthy' to your Christmas celebrations.